When a find like this surfaces after so many years, it´s bound to draw some attention. My plan is to be very public with this restoration and thus I made a photoalbum on facebook and also posted a few pictures on Instagram.
An old friend of mine, Robert Laver, works as a senior publisher at a Swedish Motorcycle magazine called "Classic Bike". He found out about my purchase and talked to their photographer, Ola Österling. We agreed to meet last Saturday and make a photoshoot close to my home ( I don´t want to load the bike unnecessarily...) at another friends workshop/garage. We thought it might offer a nice setting for some cool pics of the bike in its unrestored glory...
I was also very happy to hear that Esso Gunnarssons wife, Irene Gunnarsson, would join us during the shoot. Esso himself sadly passed away in 2003, R.I.P.
I followed Ola during the session with my trusted iPhone 6 and this is what I caught. Believe me, the pictures in the magazine will be a lot better! Hopefully I may be able to share some of them with you at a later stage.
We started off with a few pictures of the bike in a solitary setting in the old washplace. It sure could use a good wash, right?
Ola working his magic...
And a couple from the side. Hard work lifting and moving the bike with that stand. Takes two people!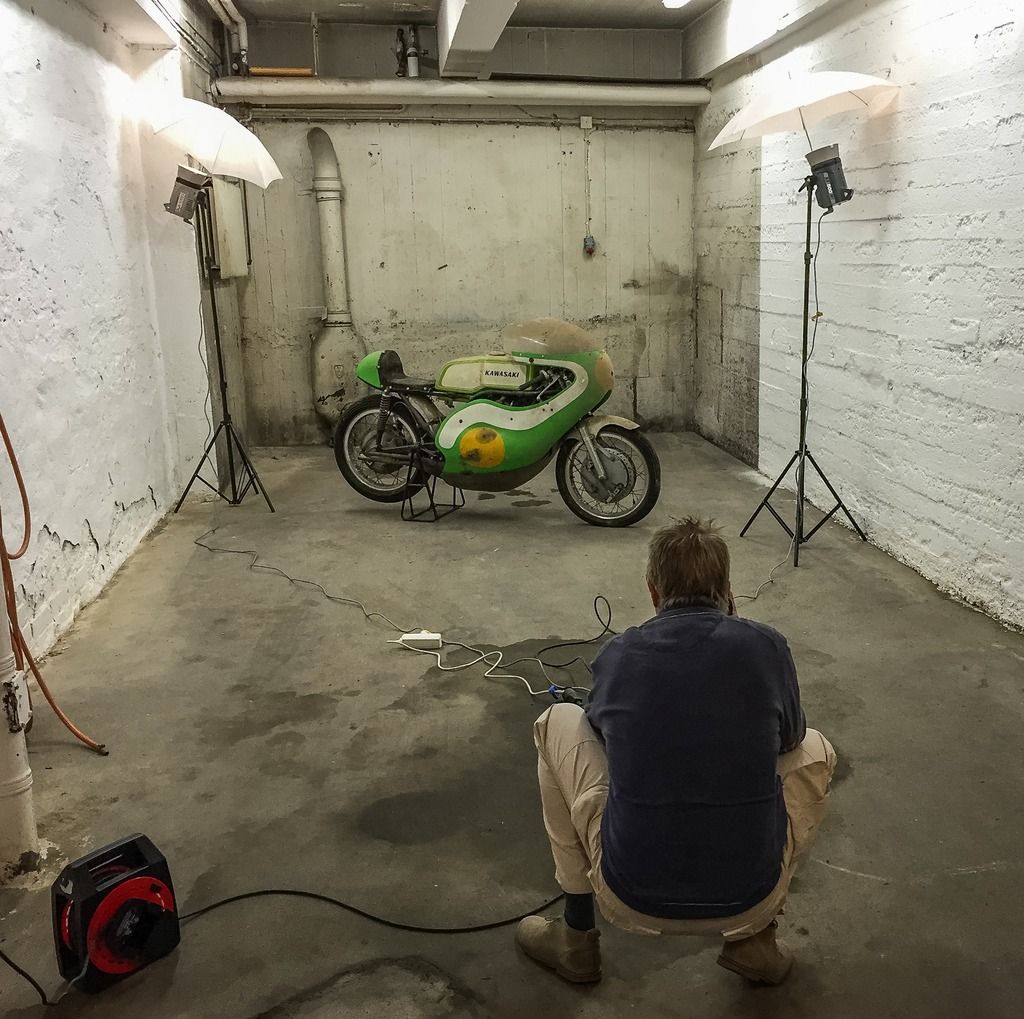 During actual shooting the lights are off... This bright light is on just during testing. News to me!




And here´s one with just the bike and the helmet....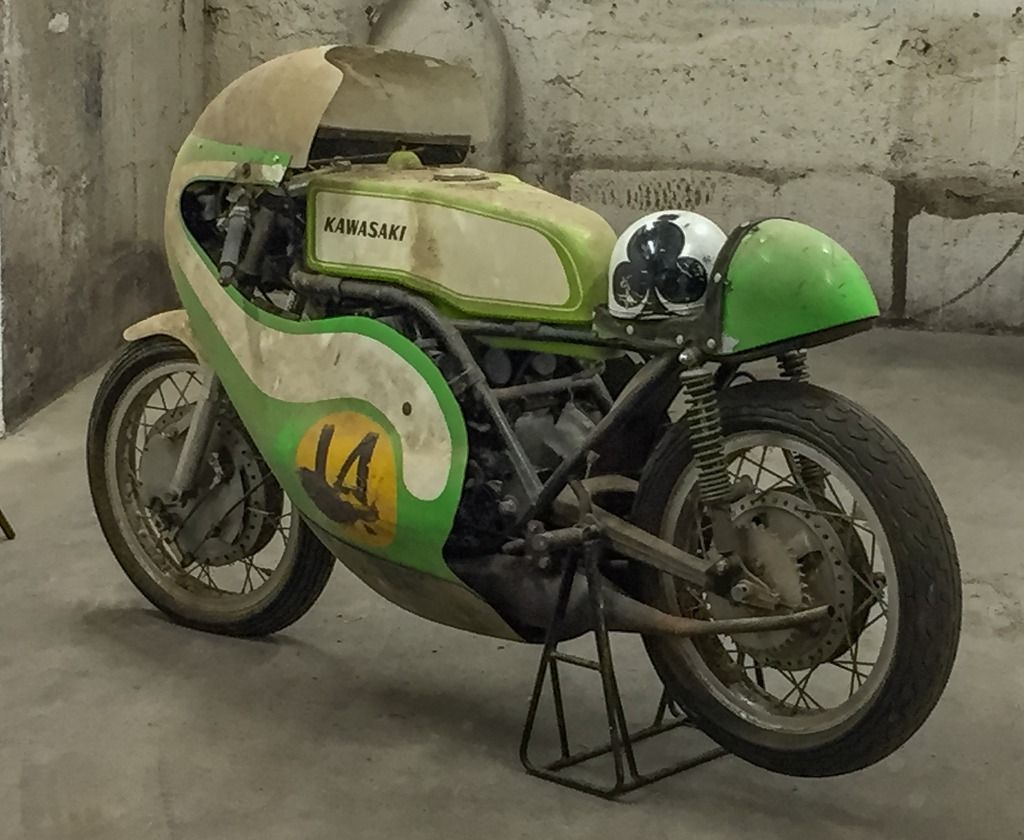 The "Three-leaf clover", so typical for Esso.





After these solitare pictures Ola wanted some shots in a little more "working environment" Off to the car workshop....!
or unluck, whichever you prefer!
The last pictures of the day were taken and I had to push the thing back up the hill to my garage. Luckily it rolls easy! All-in-all a very pleasant experience and a really nice way to make sure the "Barnfind status" is well documented.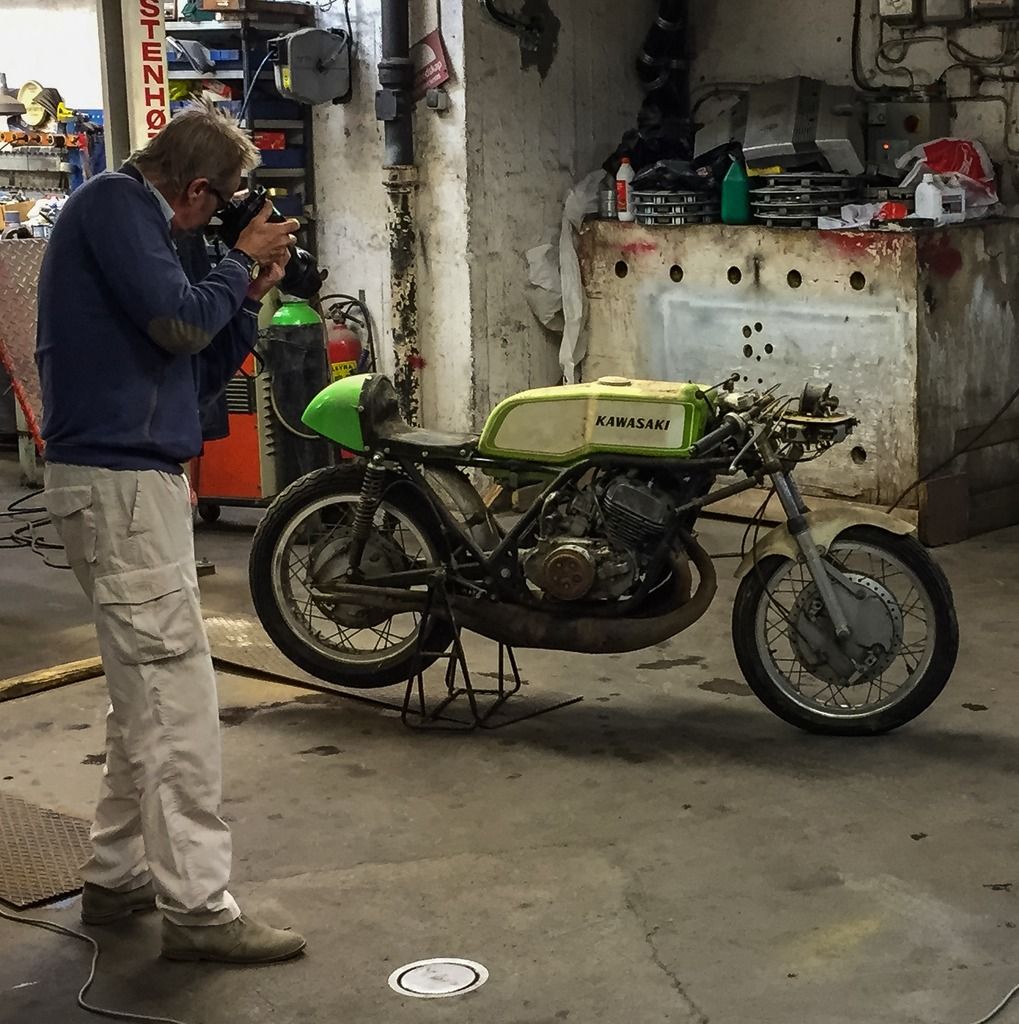 Last picture of the day. "Working on a racer?"




My next post will be about history around the bike. I´m working the scanner with a couple of very interesting items. One is the Original Service Manual and Parts manual, the other a much more personal thing with lots of stories concerning this bike (and others...)
Hang on!